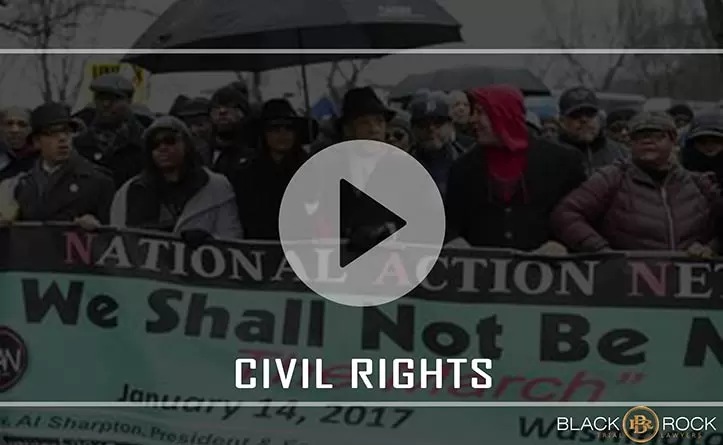 CIVIL RIGHTS
We strongly believe that all people living in the United States are equal and should be treated equally no matter their faith, race, color of skin, national origin, disability, sexual orientation or immigration status.
We are honored, humbled and passionate to utilize our knowledge and experience within the U.S. judicial system to right a wrong.
The type of civil rights cases we handle include:
Civil Rights Act of 1964
Consumer Discrimination
Race Discrimination
Employment Discrimination
LGBTQ Discrimination
VAWA Victims
Police Brutality
False Arrest & Imprisonment
Malicious Prosecution
Black Rock Trial Lawyers are willing and able to take a case from intake to a jury trial and seek the maximum legally permissible outcome.
How much does it cost to hire the firm to represent you?
We take civil rights cases by contingency and cover all litigation costs/expenses.
Confidential Consultation
Contact us 24/7 at 800-346-7752 to schedule a confidential consultation regarding your potential case.