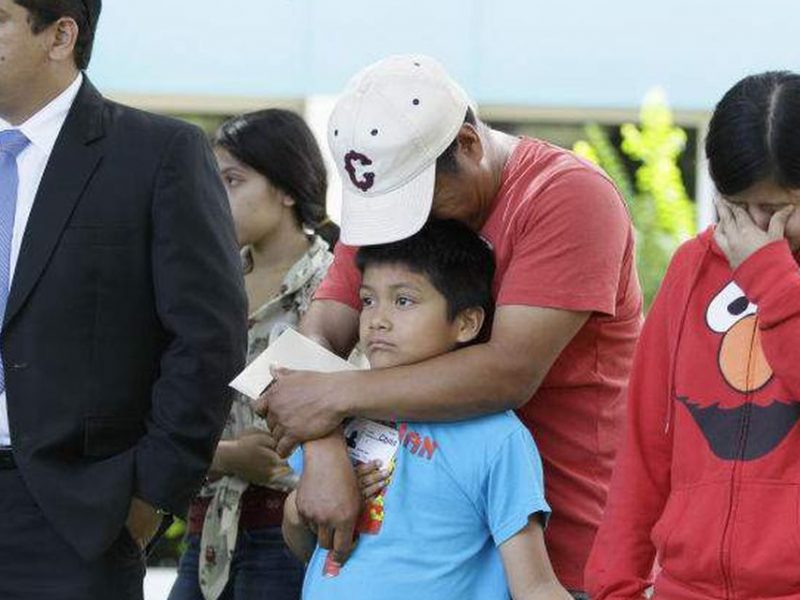 HUDSON — The family of a 9-year-old boy hit and killed in Land O'Lakes last week won't wait on the Florida Highway Patrol to finish its investigation.
New information has led them to believe that John Ryals, 21, was grossly negligent when he struck Jorge Cruz, his mom and his brother while they were walking along a residential street Wednesday, the family's attorney said in a news conference Monday.
Ryals was cited with careless driving and released, though FHP Sgt. Steve Gaskins said a traffic homicide investigation is ongoing.
But attorney Gil Sanchez Valencia told reporters he's launching his own investigation. After recent discussions with FHP investigators, he said he can't rely on them.
"We're not going to leave anything to chance," he said.
Valencia wouldn't share details about the information that has prompted his inquiry. But he said he wants to look into the company Ryals works for — he was driving a Precision Appliance van — as well as the design of the street.
David Cruz, 7, who was hurt in the crash, appeared at the news conference with his father, Jorge. They addressed the media at Regional Medical Center Bayonet Point, where mom Anita Pallares is recovering.
Pallares was walking with her sons and their small dog on Bahia Loop about 7:45 a.m. when Ryals hit them. There are no sidewalks in the area, but an FHP report said they were walking on the correct side of the street, facing traffic.
The crash killed the dog and sent Pallares and her sons to the hospital, where Jorge died, the FHP said. Pallares underwent surgeries on her leg and arm.
When troopers arrived, Ryals told them he didn't see the family because they were under a tree's shadow, and he was focusing on an oncoming car.
Pallares' sister, Martha, spoke in Spanish at the news conference. Valencia translated for her, and said she thinks if Ryals had been Hispanic, troopers would have responded differently.
In an email, FHP Sgt. Steve Gaskins didn't respond about possible racial motivations, but he said Ryals wasn't arrested because nothing troopers learned at the scene warranted it. There were no signs of drunken driving, he said, and Ryals declined to give a blood sample.
"Without probable cause, FHP troopers cannot seize evidence arbitrarily to include blood samples, cellphone records and other evidence that someone may assume could be linked to a case," he said.
The family can't afford a funeral for Jorge, so their pastor, Fersan Canelas, spoke out to ask for the community's help.
By Monday, Canelas and others had raised more than $6,000. But if the family wants to send Jorge Cruz's body back to their native Mexico, he said they'll need more.
Other friends and relatives joined the family, too. Tiffany Sentner, Jorge Cruz's teacher at Pineview Elementary, said Jorge was a playful, well-behaved boy.
"There wasn't a student in my class who wasn't friends with him," she said, "or a student in the school he wasn't friends with."