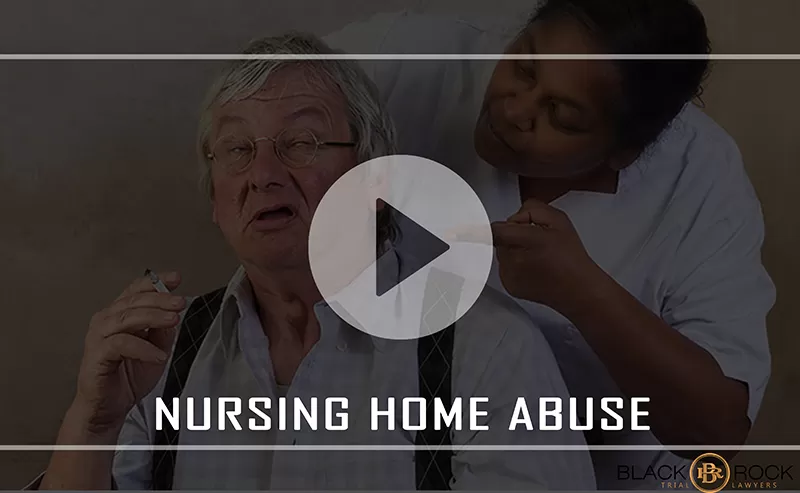 Lawyers in Nursing Home Abuse
Residents of nursing homes have a right to be free of abuse, neglect or exploitation. Unfortunately, it is common for these vulnerable individuals to be injured due to the negligence of staff or the administration. If the resident is in immediate danger, steps should be taken to remove the resident from the facility as soon as possible.
Victims and their families can feel trapped or alone. Common questions are:
Who Can Help Me? A: We Can.
How Quickly Can I Receive Help? A: Immediately. Call Us Now.
What Will it Cost to Hire a Lawyer? A: No Upfront Cost.
Step #1: Take Immediate Action
Report the abuse. Call the Florida Abuse Hotline 1-800-962-2873. Press 1 to report suspected abuse, neglect or exploitation of the elderly or a vulnerable adult. To report online: Go to DCF Web site at dcf.state.fl.us/programs/abuse/report.shtml
Contact us, 24/7, for a free Nursing Home Injury consultation guaranteed with the firm's personal injury attorney.
We guarantee that in your first consultation with the firm's personal injury attorney we will explain the entire process of handling your Nursing Home Injury case and answer all of your questions.
The consultation is guaranteed to be scheduled immediately with an attorney to discuss your Nursing Home Injury (at no cost).
We offer consultations over the phone, in the firm's office, at your house, hospital or any other place that is convenient.
Click here to get detailed answers on the most frequently asked questions related to a Nursing Home Injury claim.
STEP #2: WHAT YOU NEED TO KNOW
In Florida, the statute of limitations for filing a Nursing Home Injury is generally two (2) Years from date of the injury. Up to four years in cases where fraud or misrepresentation prevents discovery of incident.
In the event that nursing home abuse caused the death of a nursing home resident, the resident's family is entitled to pursue a wrongful death claim. A probate would need to be started and a personal representative appointed to make decisions on behalf of the decedent.
A spouse, child, parent, dependent blood relatives and child born out of wedlock can make a claim.
STEP #3: DAMAGES YOU MAY BE ENTITLED TO RECOVER
Payment of Past and Present Medical Provider Bills & Costs
Future Medical Care Treatment
Past, Present and Future Loss Wages
Physical Pain & Suffering
Emotional Pain & Suffering
Property and Personal Damages
Punitive Damages (under special circumstances)
Loss of Consortium
And Other Damages as Allowed by the Law