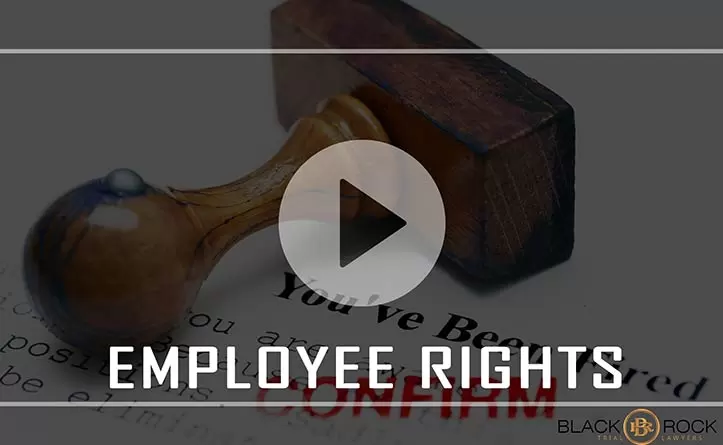 EMPLOYEE RIGHTS
Work should not define who we are, but it does define how we live. Because it defines how we live, we must protect it at all costs. We represent people to make sure that their employment rights are enforced in state and federal courts throughout the State of Florida.
We are proud of our record in fighting, on behalf our clients, against small and large corporations who do not play by the rules. We have settled cases and filed lawsuits against companies such as: Marriott, Wal-Mart, Bank of America, Cushman Wakefield and Target.
More notably, our law firm has successfully filed and settled Employment Class Action lawsuits in Federal Court.
Below are the different types of employment law cases the law firm handles on behalf of employees:
Discrimination: Race, Age, Sex, Religion, National Origin, Disability
FMLA Family Medical Leave Act
Sexual Harassment
Pregnancy Discrimination
Unpaid Wages
Unpaid Overtime
Retaliation
Wrongful Termination
LGBTQ Rights Violations
No Upfront Cost To Retain Us
Whether the law used in your case provides for the Employer to pay your attorneys fees and costs, or we take your case on contingency, you do not have to pay to hire us.
Handling your case on contingency means we do not receive compensation unless you receive compensation. We also cover all the upfront expenses associated to your case.
Free & Confidential Consultation
Contact us 24/7 at 800-346-7752 to schedule a free and confidential consultation.