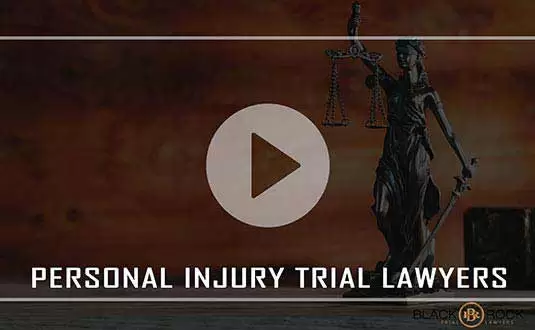 PERSONAL INJURY LAWYERS IN TAMPA, FL
What Are Our Team Does for Their Personal Injury Clients:
Guaranteed Initial Consultation with Black Rock's Personal Injury Trial Attorney to explain in detail the handling of Your Personal Injury Claim and Answer All Questions You Have.
Constant Client Communication through Calls, Text and Emails (As Preferred By Client).
Immediately Investigate the Personal Injury Case
Immediately Identifying All Possible at Fault Parties
Immediately Setting Up Claims and Notifying the At Fault Parties and Their Insurance of the Personal Injury Claim
If Requested, Recommend Medical Providers
Assisting with Property Damage Claims
Assisting with Loss Wage Claims
Continuous Communication with Insurance Companies/Adjusters
Calendar Statute of Limitations
Track Medical Treatment & Medical Bills
Obtain All Medical Records & Bills
Draft and Serve Pre-Suit Personal Injury Demands Against At Fault Parties and Their Insurance Providers
Determine/Calculate Case Value
Handle All Aspects of Pre-Suit Negotiations
File Civil Remedies Notice (If Necessary)
Cover Any Upfront Personal Injury Case Costs/Expenses
Once the Case Settles, Negotiate and Pay All Outstanding Medical Bills Out of The Settlement Proceeds.
If the Insurance Company is failing to pay a reasonable settlement, we can file a lawsuit in State or Federal Court (once we get the client's authorization).
Read the #7 Most Common Questions by Personal Injury Clients covering questions such as: How Do I Pay a Personal Injury Attorney to Represent me? (Short Answer: You do not. A Personal Injury Attorney is paid only if they obtain compensation for you) to How Do I Determine the Value of My Case?
We empathize with what you are going through. We treat every single one of our client's cases as if it were one of our closest love ones.
Contact us now so we can answer any and all questions you may have regarding your potential Personal Injury case. The consultation is completely free.
We can do the consultation at your house, our office, in the hospital or simply over the phone.
Finally, we are here for you and not the other way around. Hire us to represent you in your most critical and vulnerable time.